MD2192 (12G SDI to HDMI &SDI +LCD+Speaker)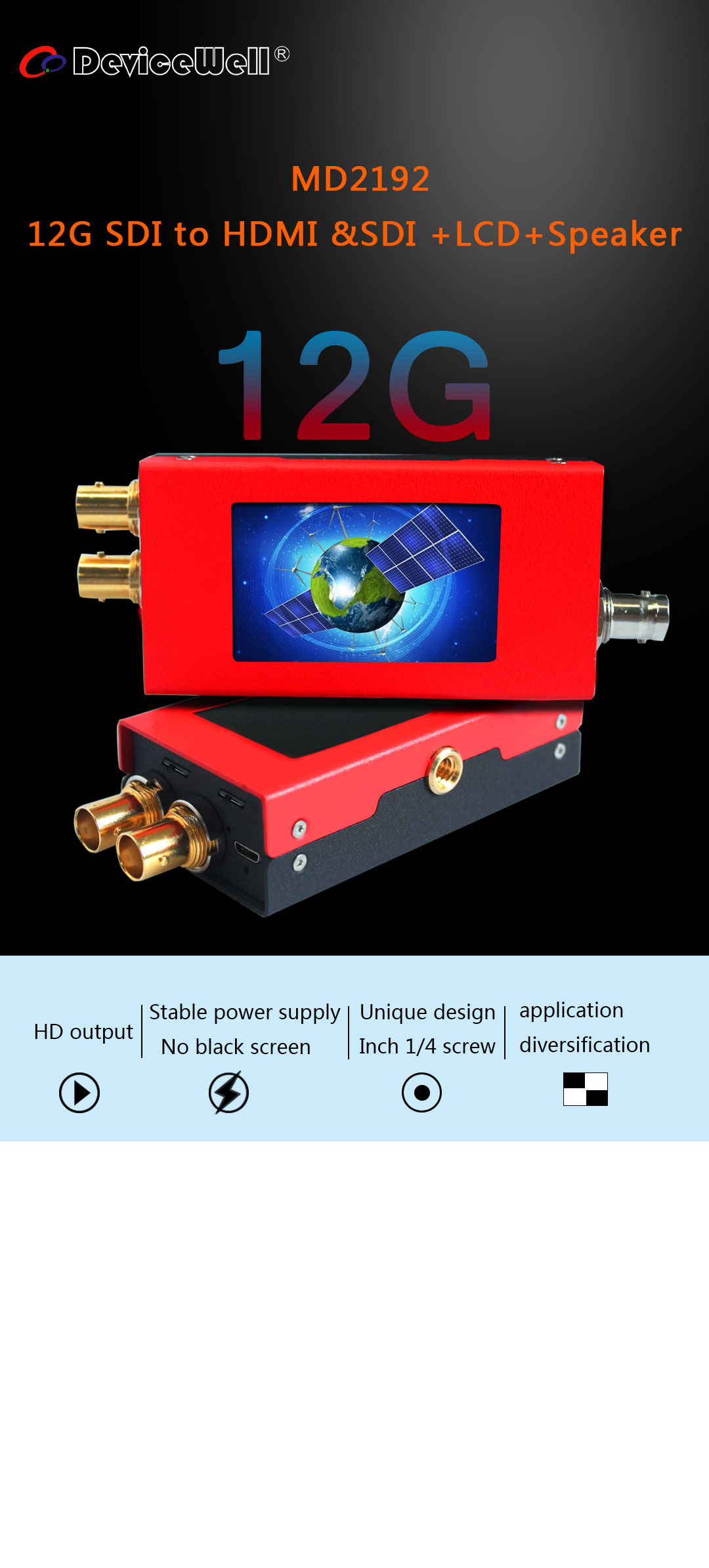 DeviceWell 4K class signal converter, based on broadcast-level single-link 12G SDI
signal design 4K-level signal conversion equipment. The device input supports up to
single-link 12G SDI signals, and is compatible with single-link 6G SDI signals and
single-link signals below 3G. The device has built-in SDI signal equalization, serial
clock recovery and line driver, and supports 12G SDI down conversion to 3G SDI signal
output. At the same time, the device has built-in HDMI encoder, liquid crystal display
driver and audio power amplifier, which can simultaneously realize functions such as
SDI to HDMI and SDI video display on LCD, SDI audio de-embedding and audio power
amplifier. Support 4K signal down conversion to full HD HDMI signal output. The
device's SDI input signal frequency is automatically adapted and no additional settings
are required. It can be applied to professional SDI video signals such as
UHDTV/FHDTV/HDTV/SDTV, and is especially suitable for down conversion applications
of broadcast-grade ultra-high definition digital signals.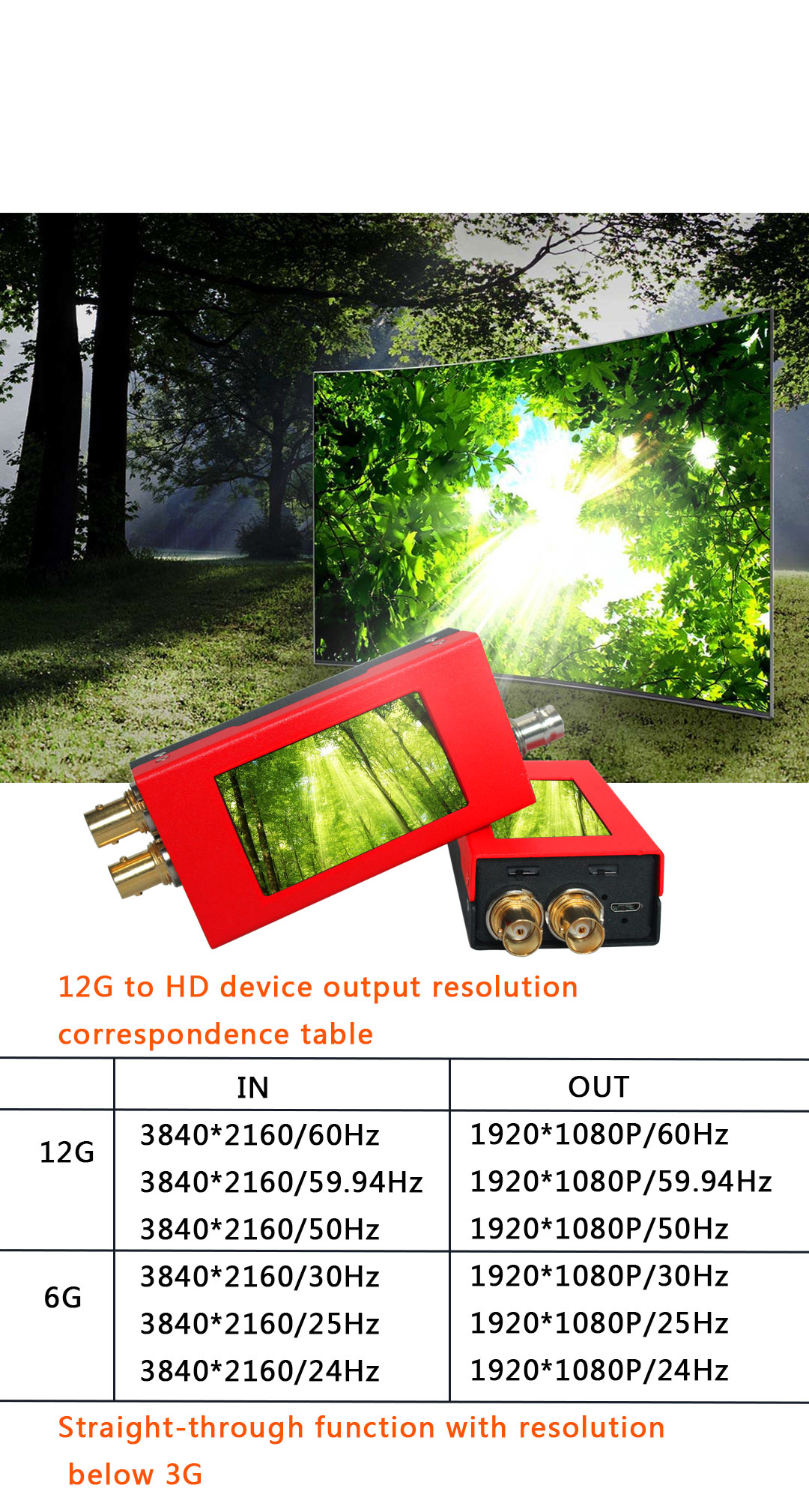 MD2192
Make the control pixel picture more delicate
MD2192 is a 4K-class signal conversion device based on broadcast-grade single-link
12G SDI signal. The highest resolution supports 3840*2160/60Hz.The picture is more
delicate and the texture is stronger
MD2192
USB power supply design, stable and not black
screen
The device is powered by MicroUSB, which can be applied to the USB device power
supply system and supports mobile power supply such as charging treasure.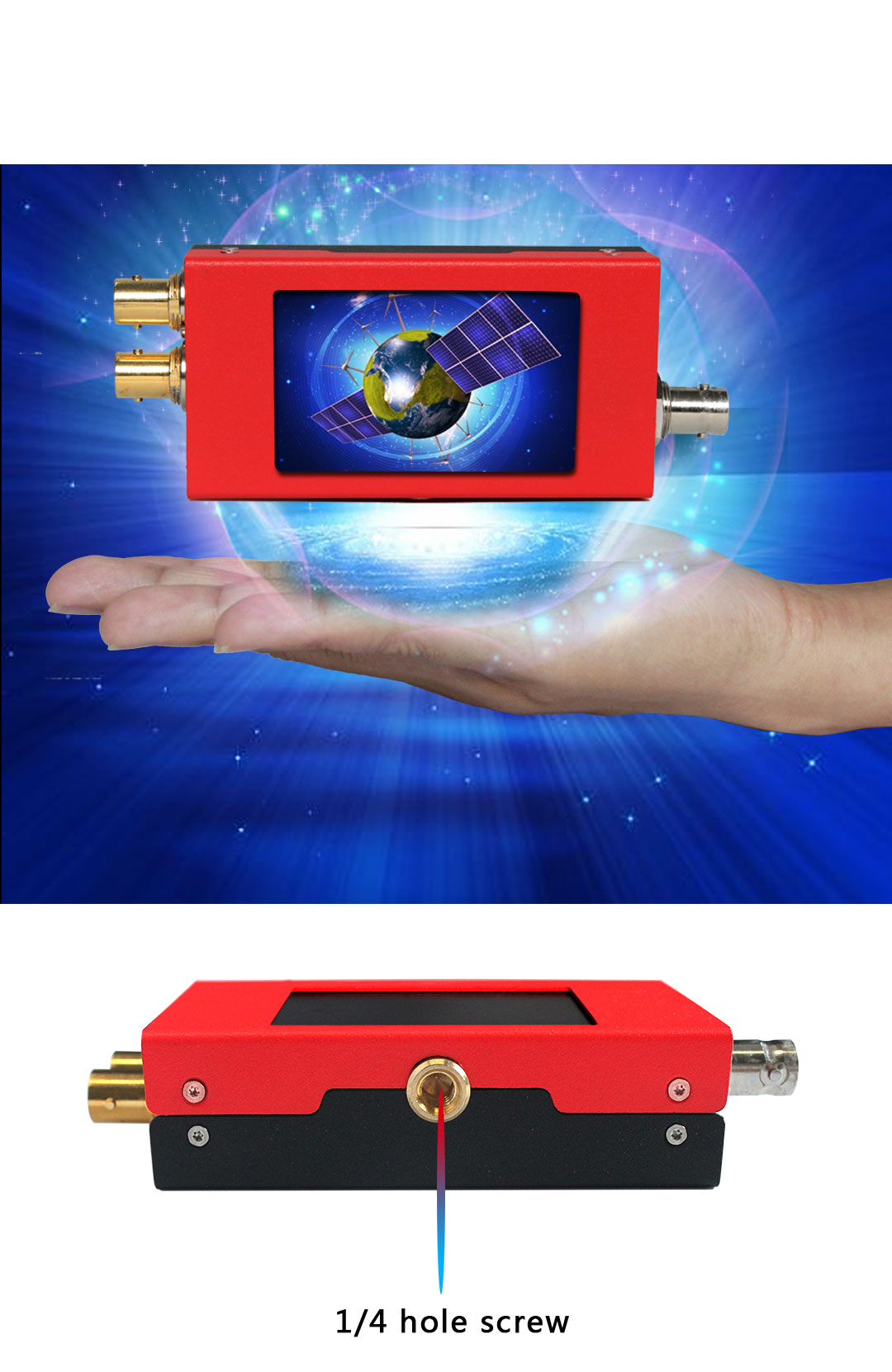 MD2192
Unique design, built anywhere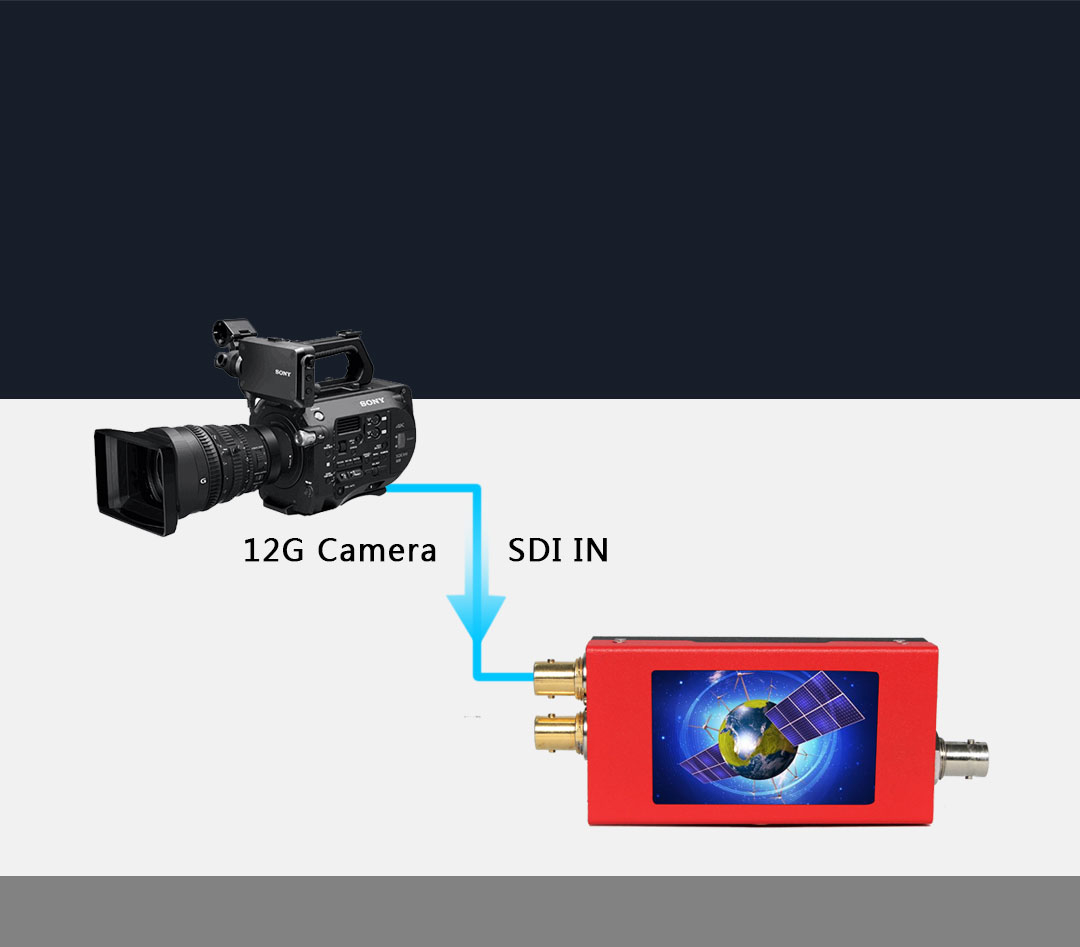 MD2192
Application diversification
Application scenario 1: One way 12G SDI signal input
One way LCD output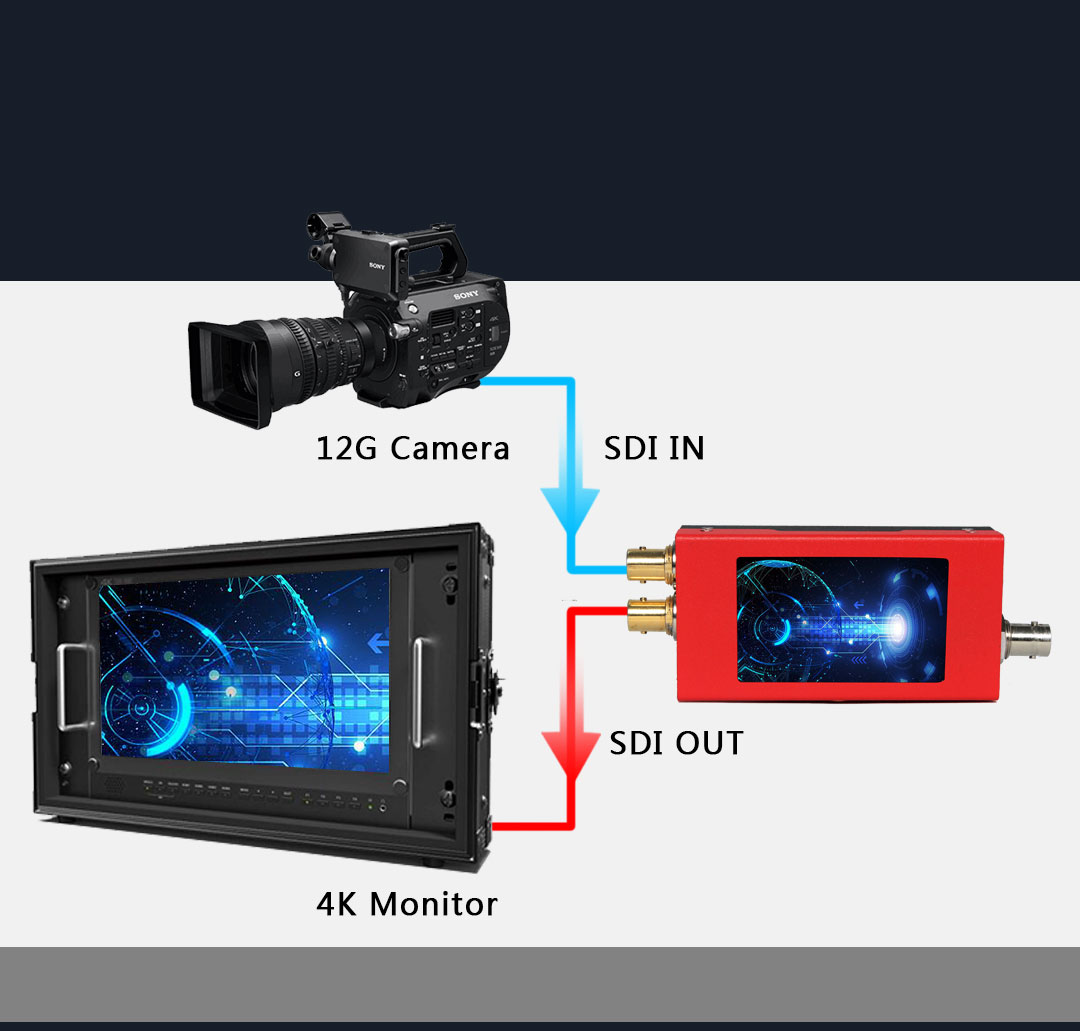 MD2192
Application scenario 2: One way 12G SDI signal input
One way 12G SDI signal output
One way LCD output
Application scenario 3: One way 12G SDI signal input
One way 3G SDI signal output
One way LCD output
Application scenario 4: One way 12G SDI signal input
One way FHD HDMI signal output
One way LCD output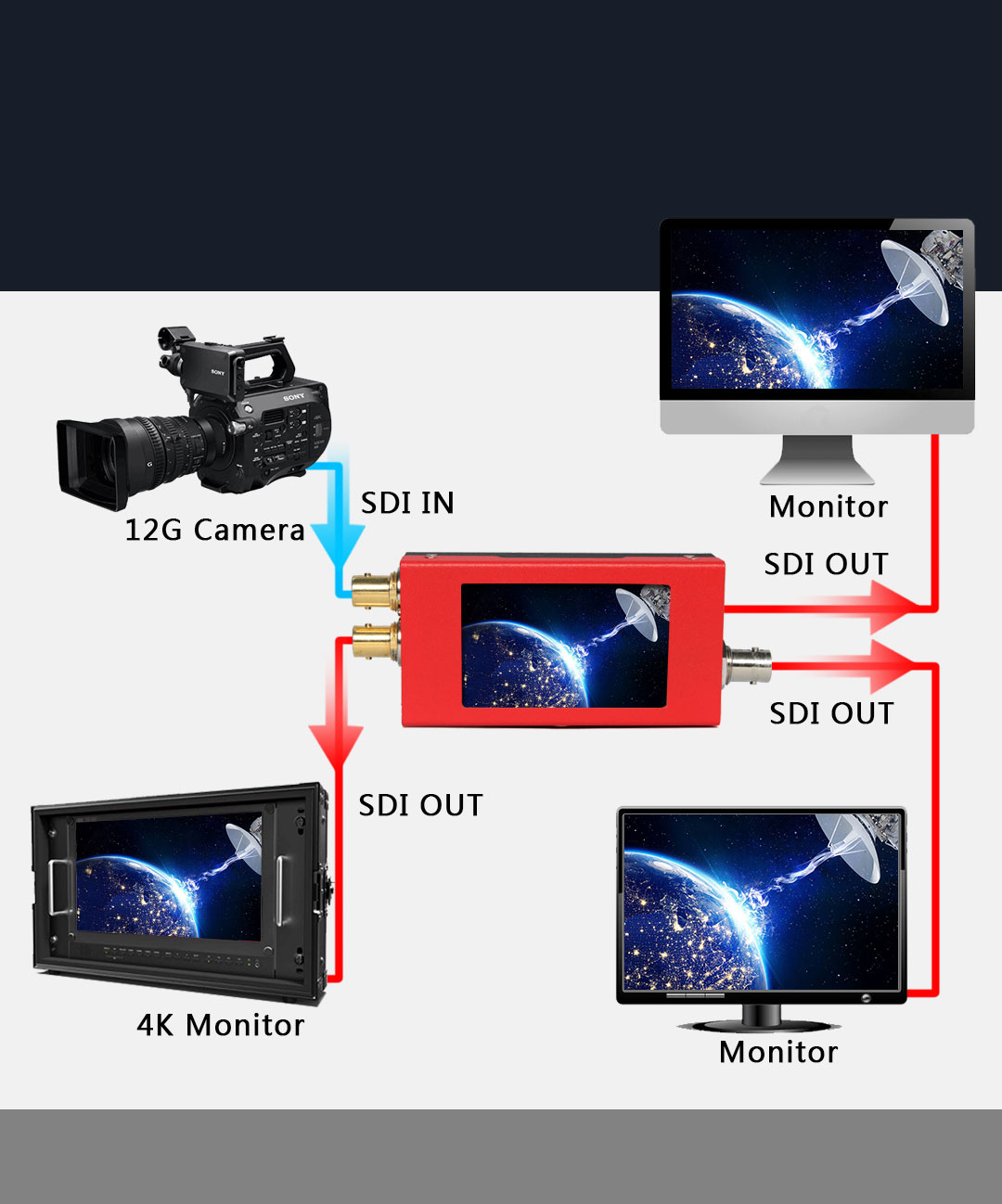 Application scenario 5: Input: one way 12G SDI signal input
Output: All the way 12G SDI OUT
All the way 3G SDI OUT
All the way to FHD HDMI OUT
One way LCD output
MD2192
Interface introduction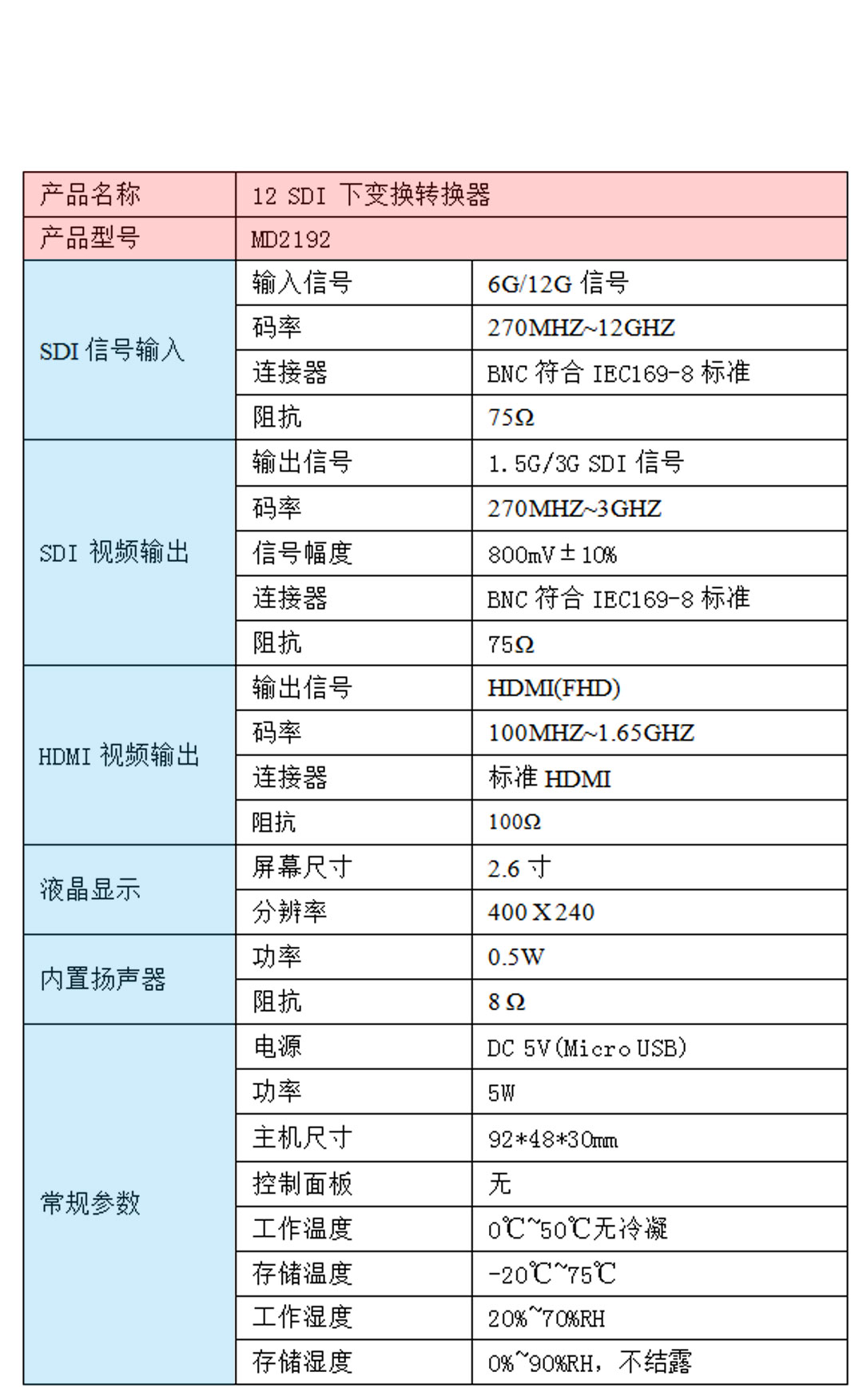 MD2192
Parameter introduction