MVP9210 (SDI 10 Screens Multiviewer)

Perfect User Experience
The warm-colored display screen not only looks good but also does not hurt the eyes.
The metal texture knob and high-end potentiometer have a better experience when used.
The glass-inspired illuminated button not only has a perfect feel, but also has a clear color, beautiful.
Appearance Upgrade!
Compared to the 10-screen splitter introduced in the previous period,
The latest MVP9210 looks more distinct in color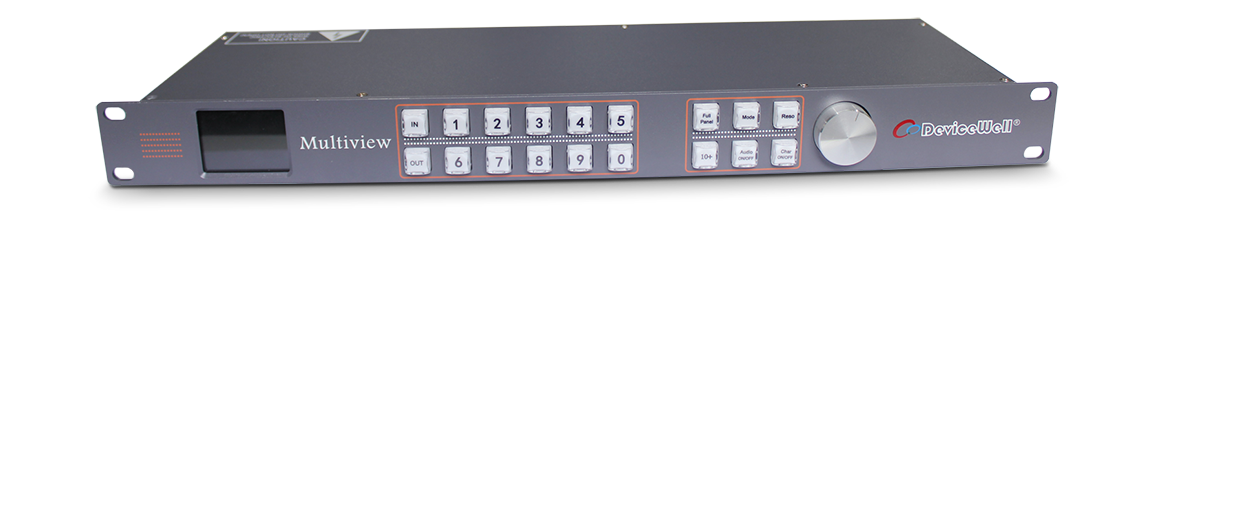 Intelligent Temperature Control
Multiviewer from others, generally accompany by heat. The sub-health state of the equipment caused by the temperature rise eventually leads to the shortening of the service life of the equipment. The MVP9210 adopts an intelligent temperature control mechanism. When the temperature is high, all the fans of the chassis run at full speed, and the air inside the chassis The speed of the flow increases, taking away the heat generated by the equipment, thereby achieving the purpose of cooling. The temperature of the device is good, and the fan speed is reduced accordingly, which can reduce the power consumption of the device and save energy.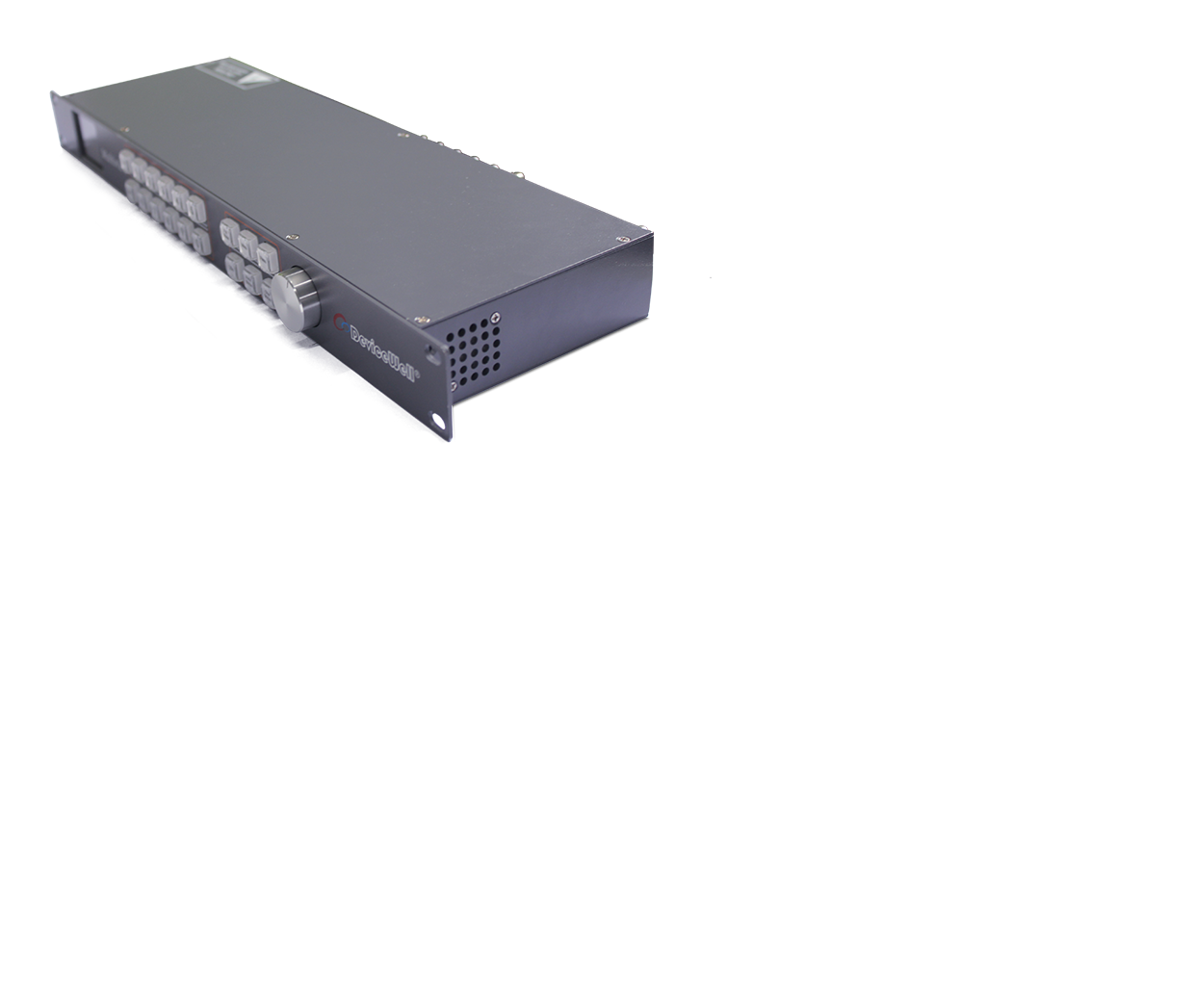 Interface introduction
SDI Output X2 HDMI Output X3 SDI Input X10 HDMI Input X2 LAN&USB Interface AC Adapter
Control Diversification
The MVP9210 has a variety of control modes to support the device support network, RS422 and front panel button control.
PC Control Software
All settings of the multiviewer can be set by the PC software, and the status and mode of the current multi-screen split display will be displayed on the left side.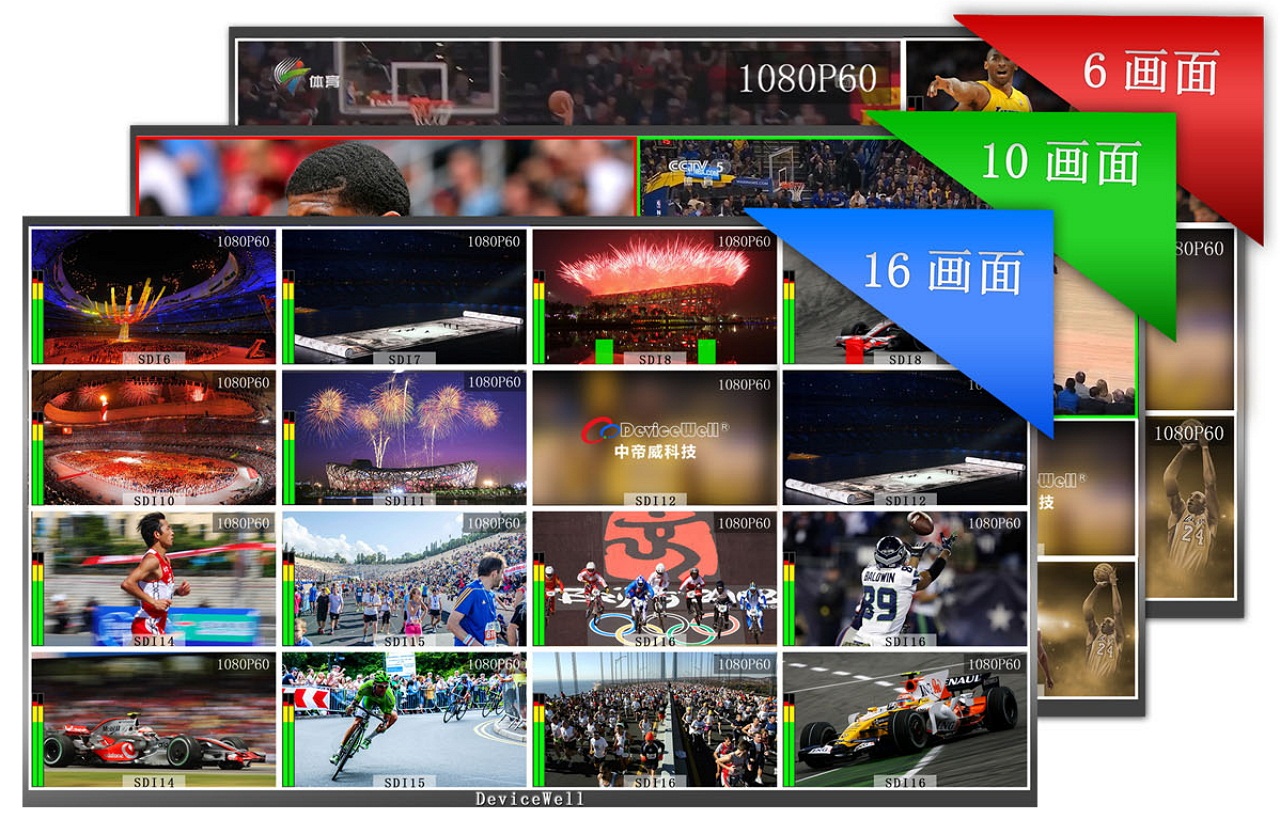 Multiview output monitor mode
The MVP9210 has a variety of picture modes that can be set via PC software, buttons, and more. The multi-screen split mode mainly includes: Support single-screen enlargement, 4 screens, 6 screens, 8 screens, 9 screens, and 10 screen modes. Each of the screen sources can be freely switched between the audio column display and the character overlay enable or disable, and the TALLY function can also be extended.
Expansion and Upgrade
MVP9210 multi-screen more features in the mining, will occasionally launch a firmware update program, allowing you to experience different after-sales service.