MD1003 SDI/HDMI BIDI Converter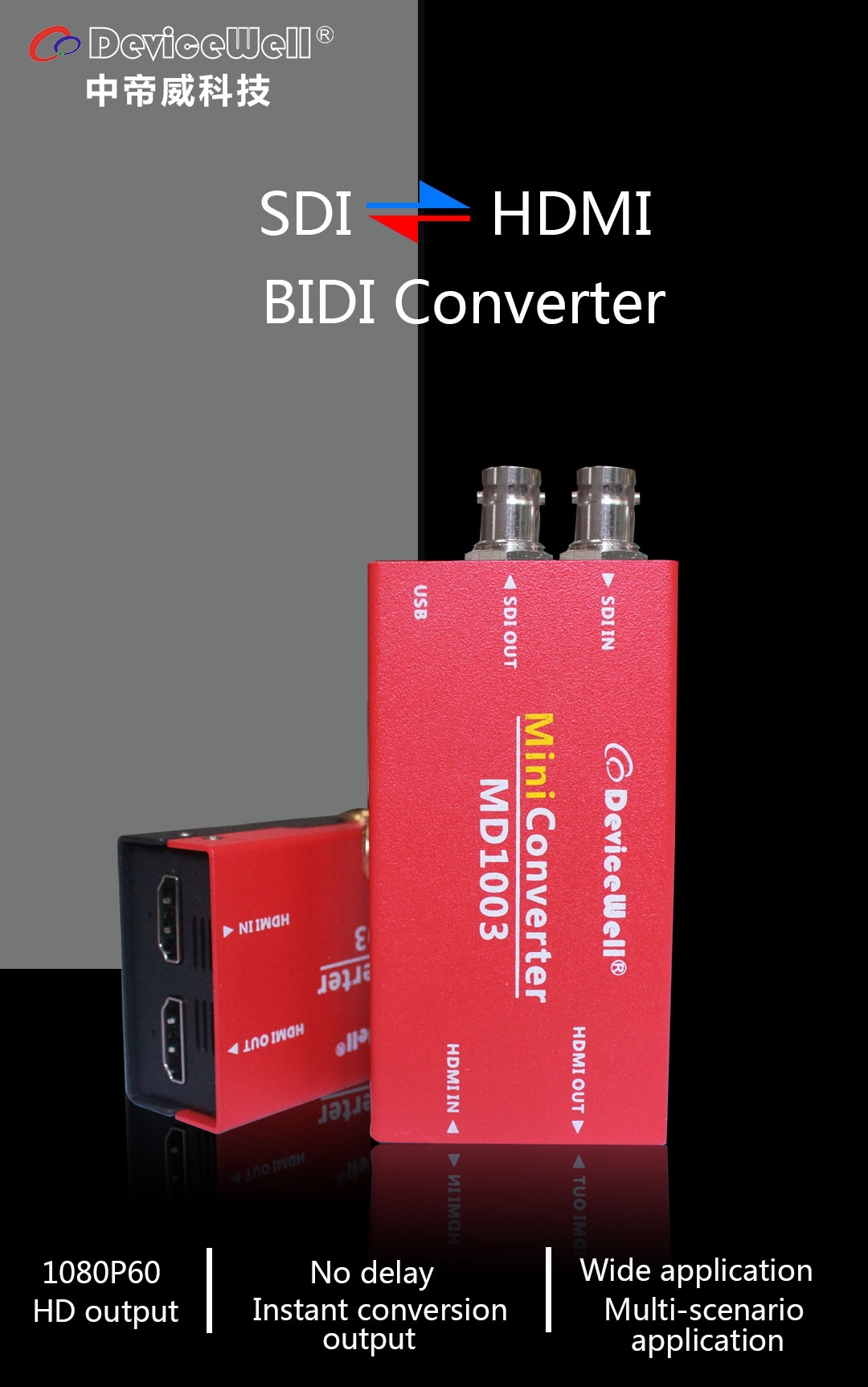 MD1003
SDI HDMI BIDI Converter
Devicewell HD video bidirectional converter based on FHD broadcast 3G SDI signal
design. The SDI input supports up to 3G SDI LevelA/B signals and is backward
compatible with HD SDI and SD SDI. The HDMI input supports up to 1080P60, and is
compatible with 1080I, 720, 576I and 480I resolutions. MD1003 built-in SDI signal
equalizer, SDI decoder, SDI driver, HDMI decoder and HDMI encoder, can achieve SDI to
HDMI and HDMI to SDI dual functions. The device uses pure hardware architecture
with fast startup, low power consumption and no delay output. It can be widely used
in professional broadcast television equipment, medical equipment, high-definition
conference systems, high-definition teaching equipment, signal transmission, security
monitoring and multimedia advertising applications.I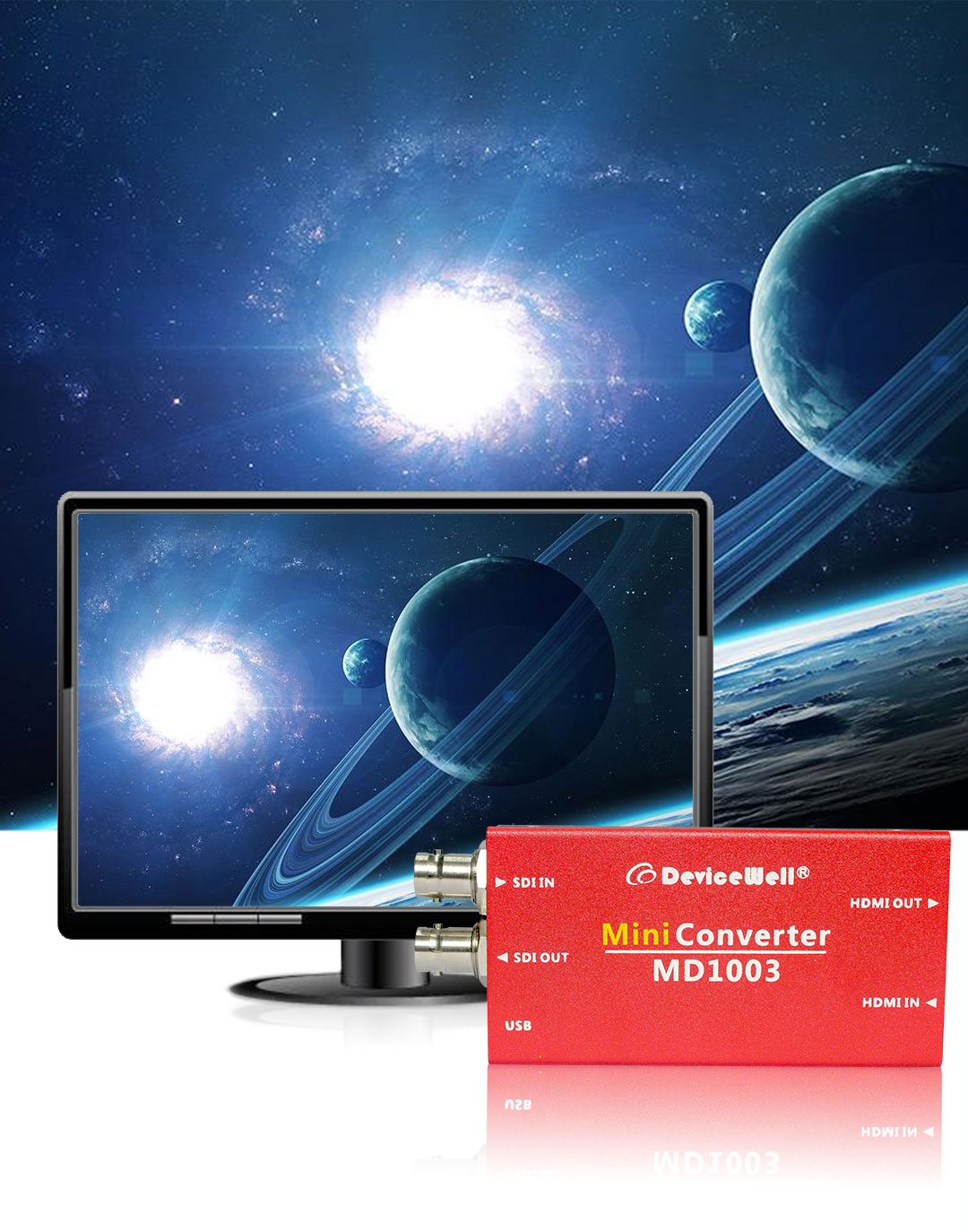 MD1003
1080P60 HD output
The SDI input supports up to 3G SDI LevelA/B signals and is backward compatible with
HD SDI and SD SDI. The HDMI input supports up to 1080P60, and is compatible with
1080I,720, 576I and 480I resolutions.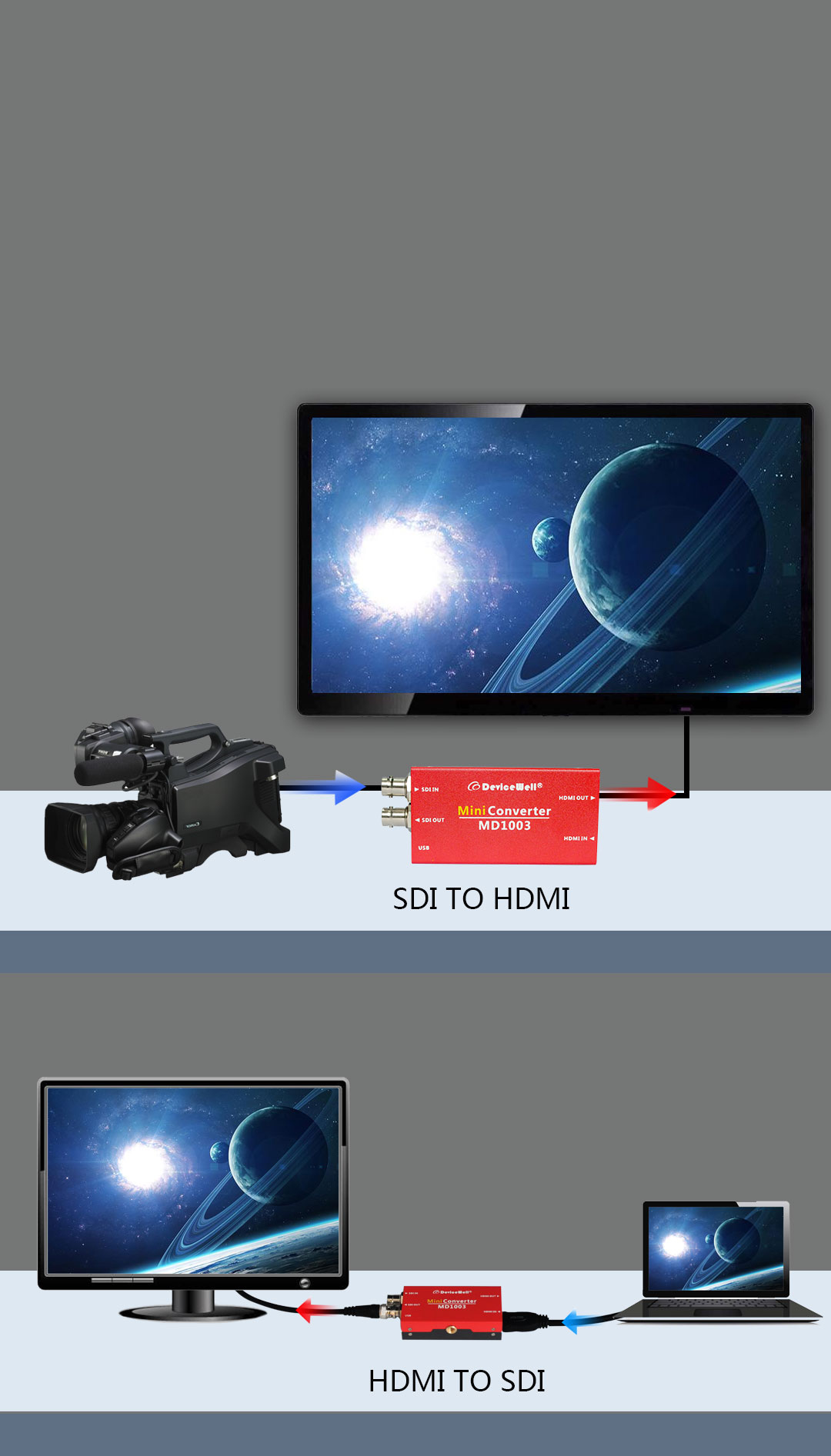 MD1003
No Delay Output
MD1003 built-in SDI signal equalizer, SDI decoder, SDI driver, HDMI decoder and HDMI
encoder, can achieve SDI to HDMI and HDMI to SDI dual functions. The device uses
pure hardware architecture with fast startup, low power consumption and no delay
output.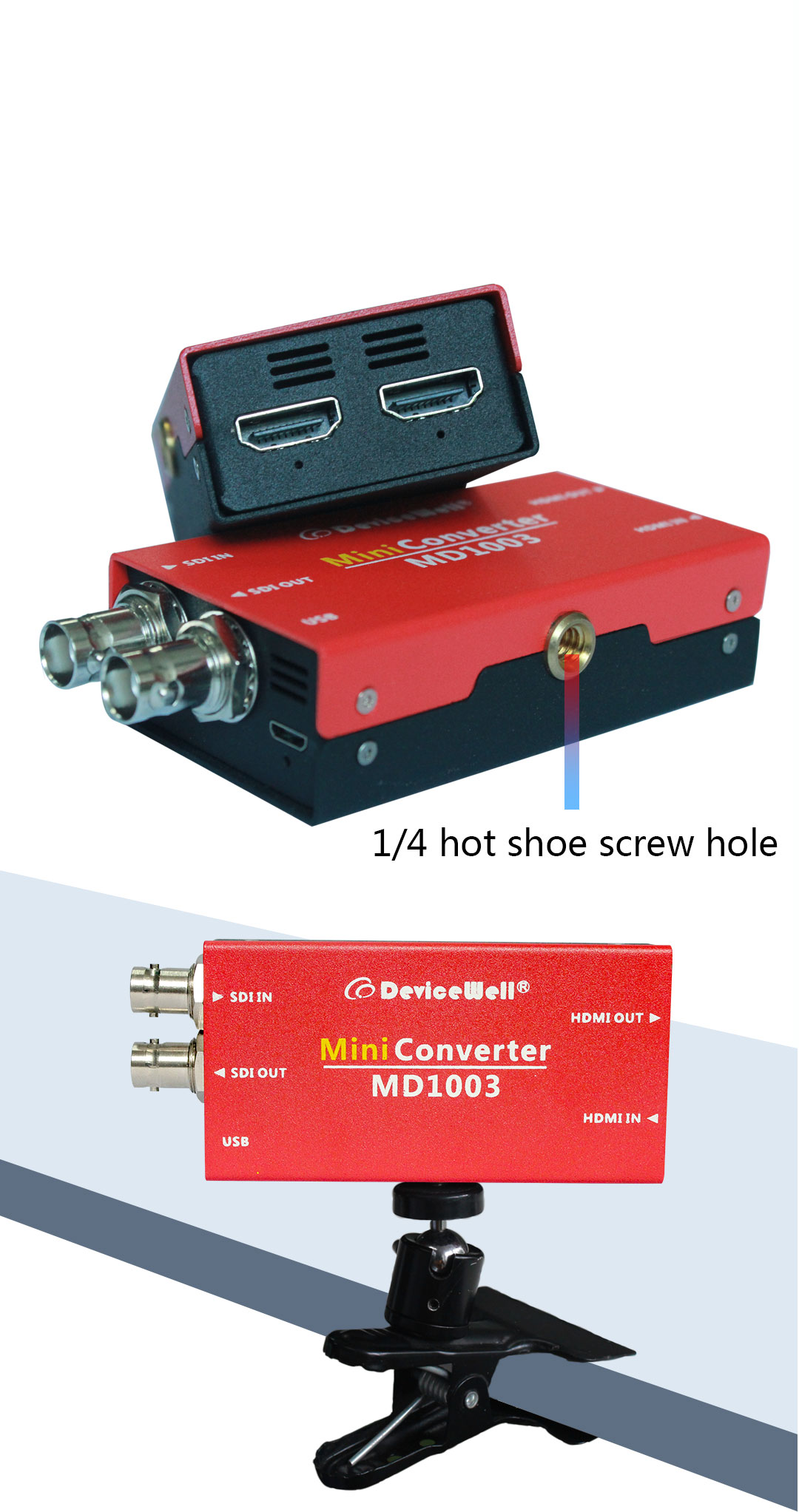 MD1003
Unique Design
MD1003 Equipped with 1/4 hot shoe screws, it is convenient for professional users to
fix the equipment. It can be easily fixed without space restrictions by using the
"strange hand"bracket.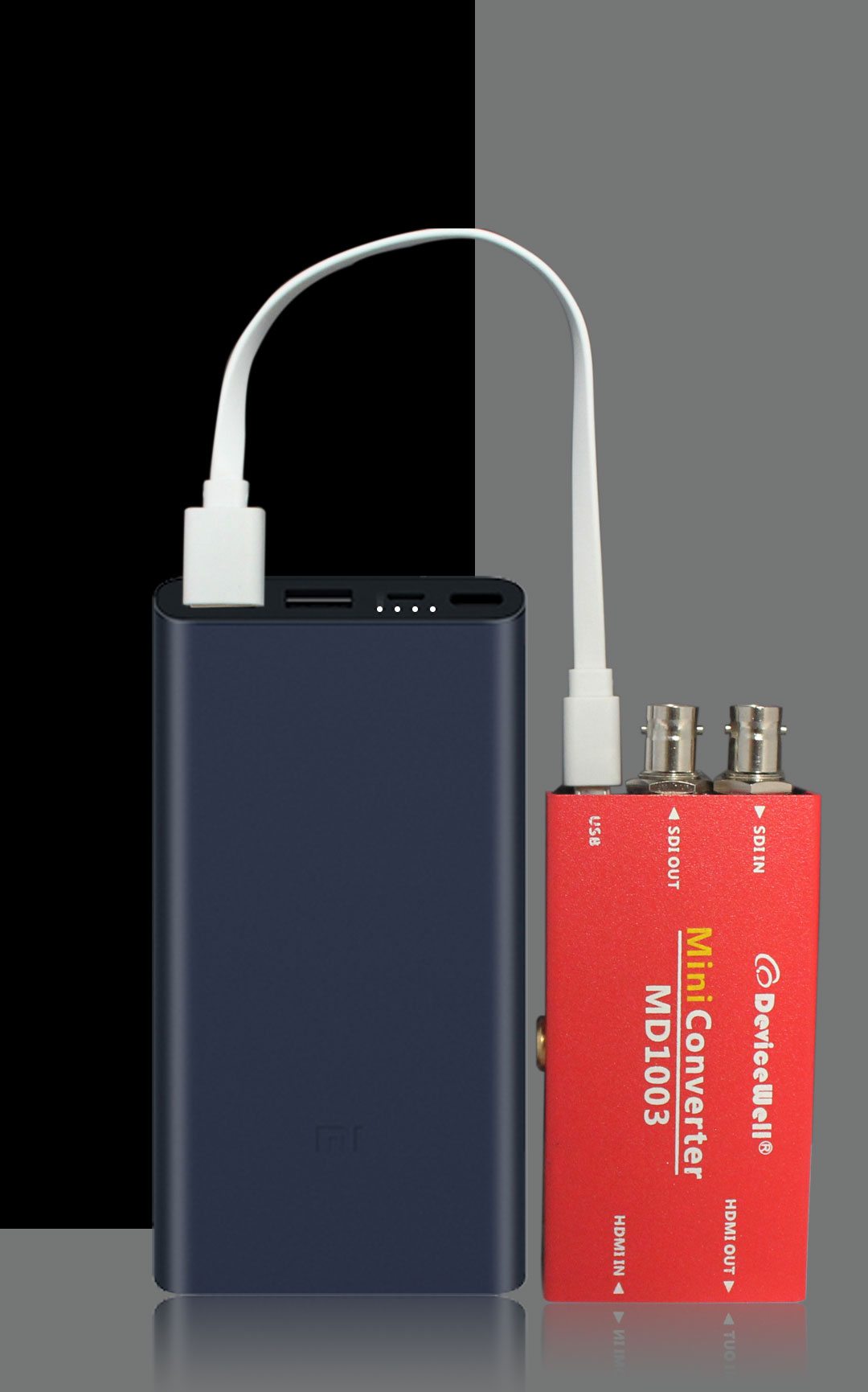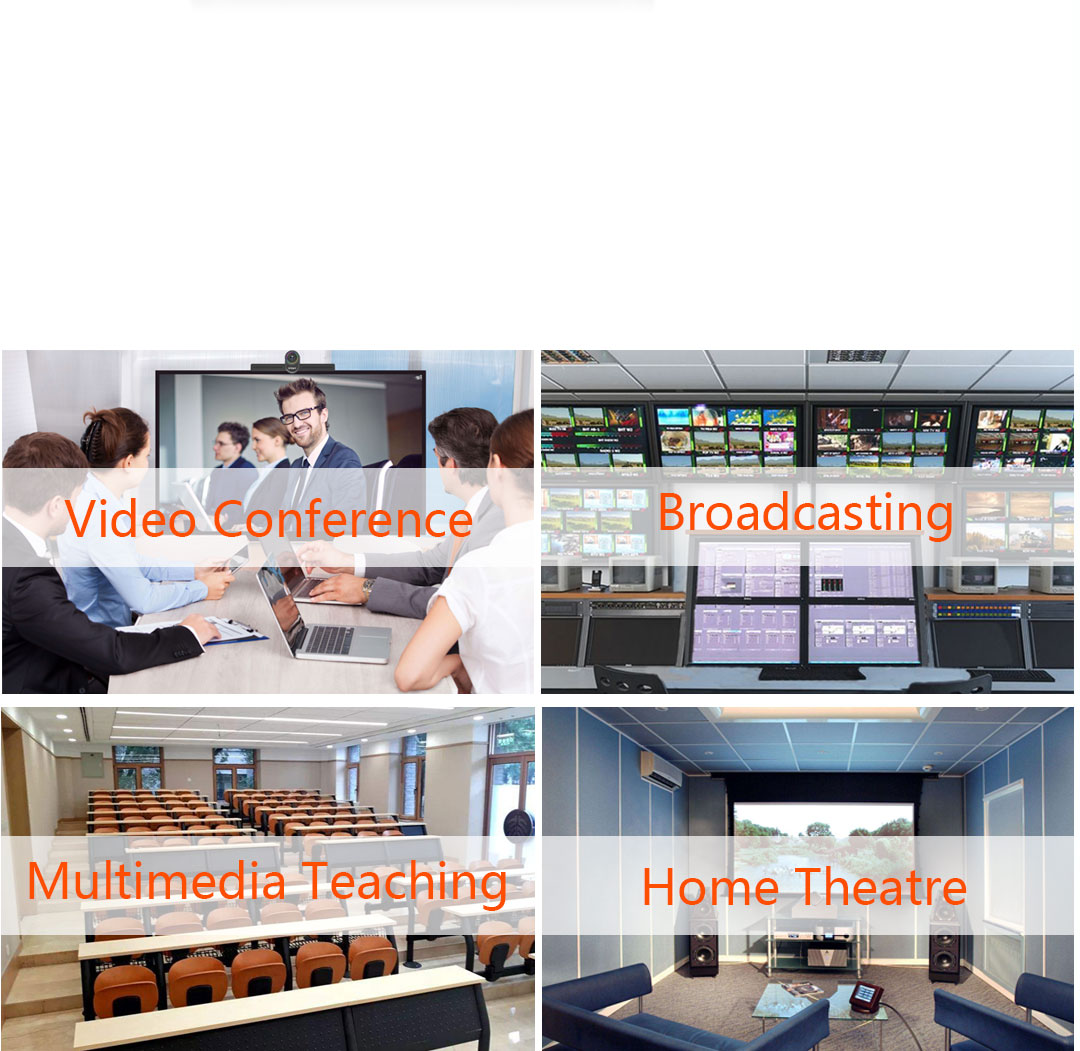 MD1003
Wide applications
MD1003 can be widely used in professional broadcast television equipment, medical
equipment, high-definition conference systems, high-definition teaching equipment,
signal transmission, security monitoring and multimedia advertising applications.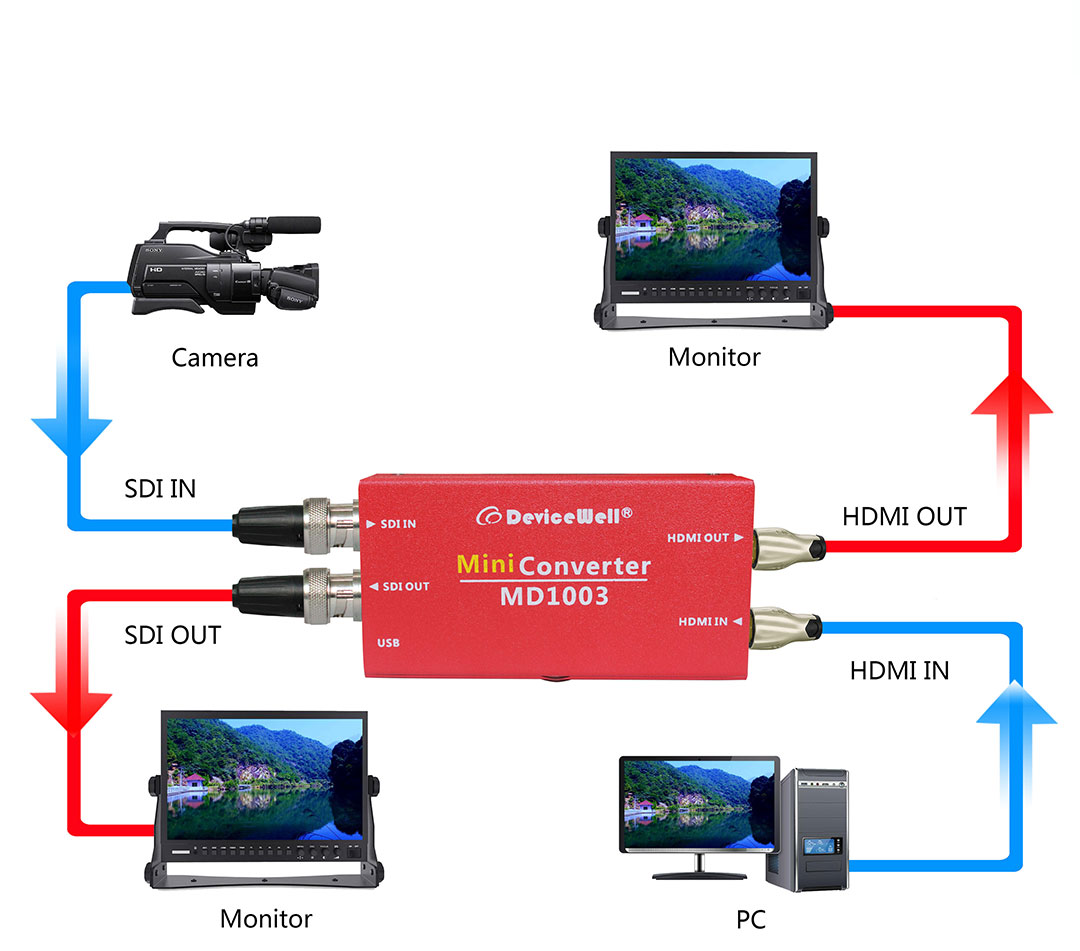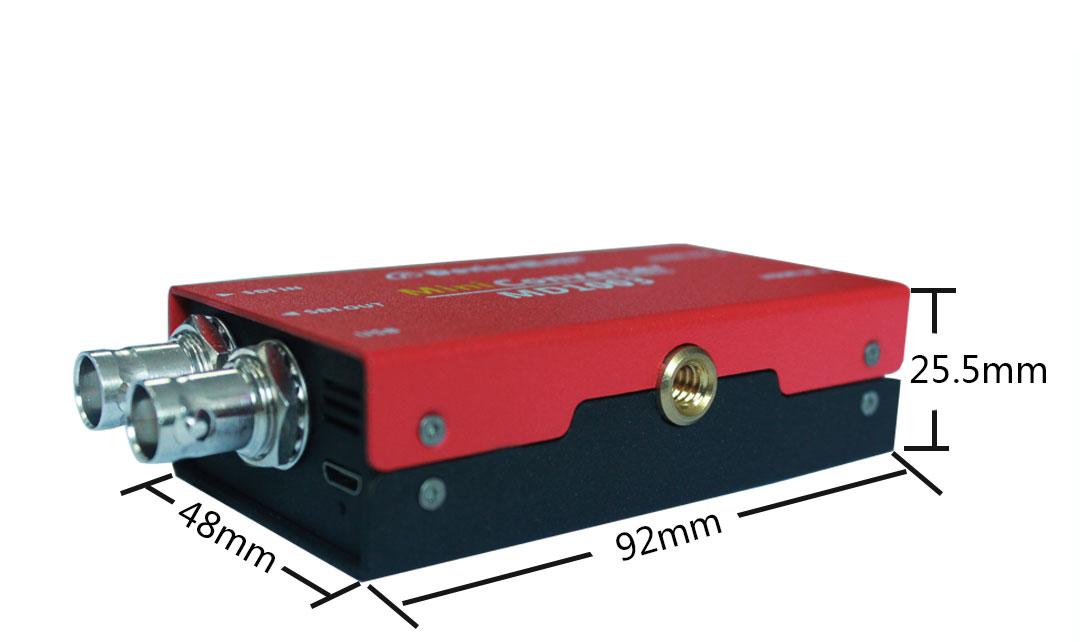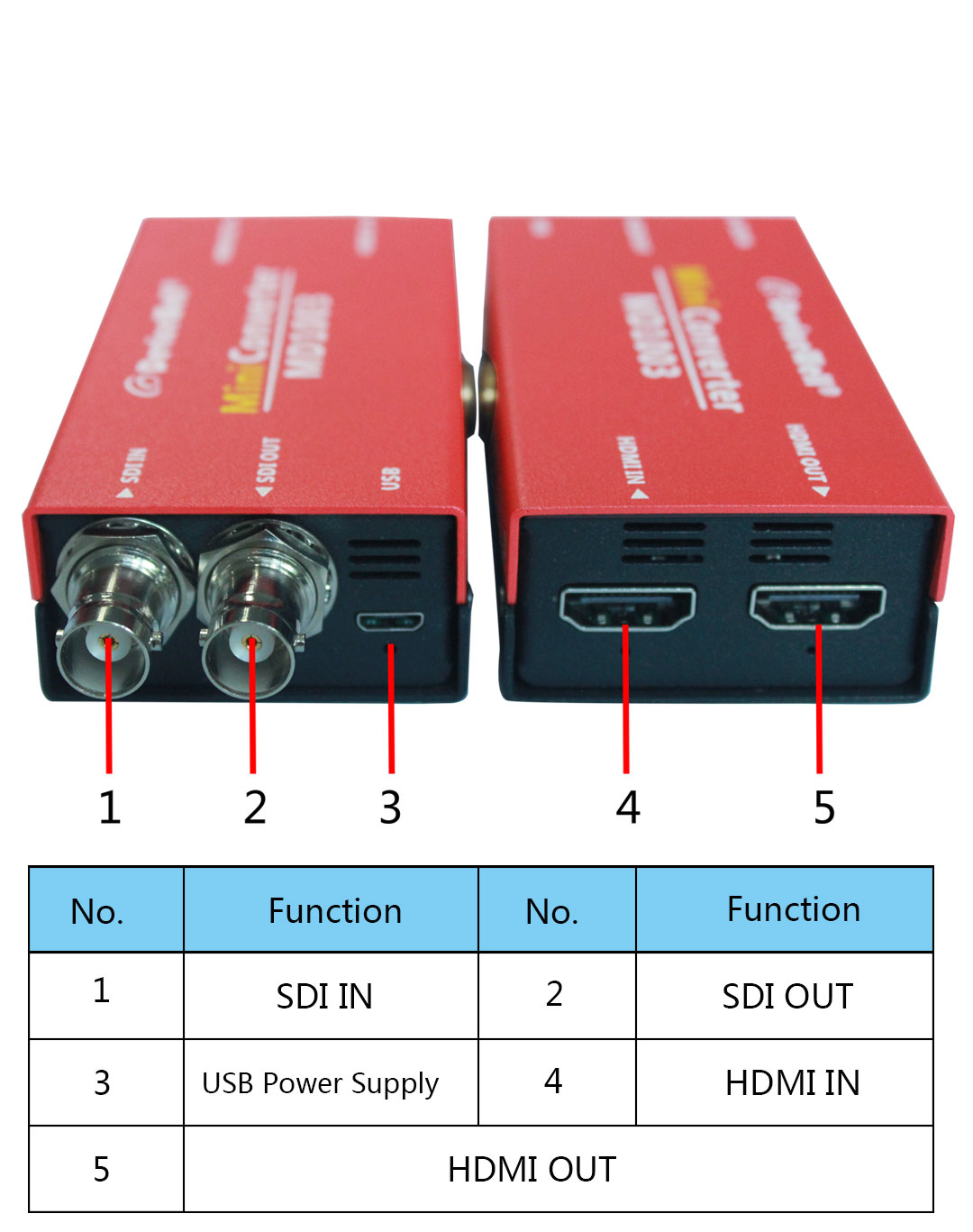 MD1003
Interface Description
MD1003
Product Parameters