Devicewell · SDI 10 screen Multiview supports single screen zoom, 4 screens, 6 screens, 9 screens, 10 screens mode MVP9110
Devicewell* SDI 10 screen Multiview supports single screen zoom, 4 screens, 6 screens, 9 screens, 10 screens mode MVP9110
This is a professional-grade SDI picture splitter that supports 10-CH SDI inputs, 2-CH HDMI inputs, and 2-CH AV inputs. 2-CH SDI+3-CH HDMI output. You can change the display resolution to 1080i50 / 60, 1080p25 / 30 or even more using the front panel keyboard. The device is a multi-screen splitter with 10-way matrix switching. The device can connect 10 SDI signals. When performing multi-picture synthesis, there are 2 identical SDI outputs (the two left SDI interfaces) and 3 HDMI outputs. The display mode of the screen can be flexibly configured through the network port using PC software. , can be configured for 1~10 screens. And the device supports SDI audio column display and character overlay function. The device integrates SDI input/output interface and control interface, which can conveniently process SDI signals for picture segmentation, signal delay, frequency conversion processing, and frame synchronization. The device supports network, RS422 and button control, and supports network interface to update internal software, which can realize more functions and simple operation.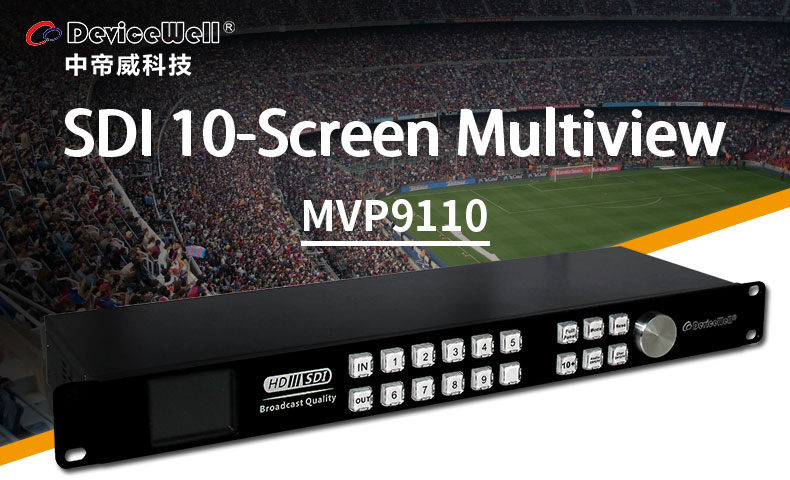 ◆ Art design style
◆ Up to 10 signal inputs, up to 5 signal outputs
◆ Support single screen enlargement, 4 screens, 6 screens, 9 screens, 10 screen modes
◆ Support input screen switching
◆ Support audio column display, audio de-embedding and embedding, optional any input audio plus embedded output
◆ Chinese and English character overlay (character color can be changed)
◆ Input port: SDI × 10;
◆ Output port: SDI × 2; HDMI × 3
◆ Input support matrix switching function
◆ SDI HD/SD Adaptive
◆ Support network, RS422 and button control
◆ Support network upgrade system function
◆ Support for later extension
◆ Support TALLY function
◇ Special features can be customized
Interface Introduction
SDI HD serial digital video signal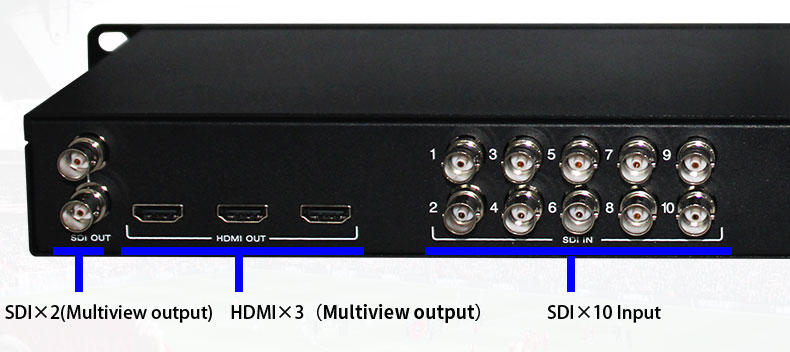 Use PC software for flexible configuration
It can read the display mode and characters of the device, the status of the audio column, etc., and the software function is divided into four modules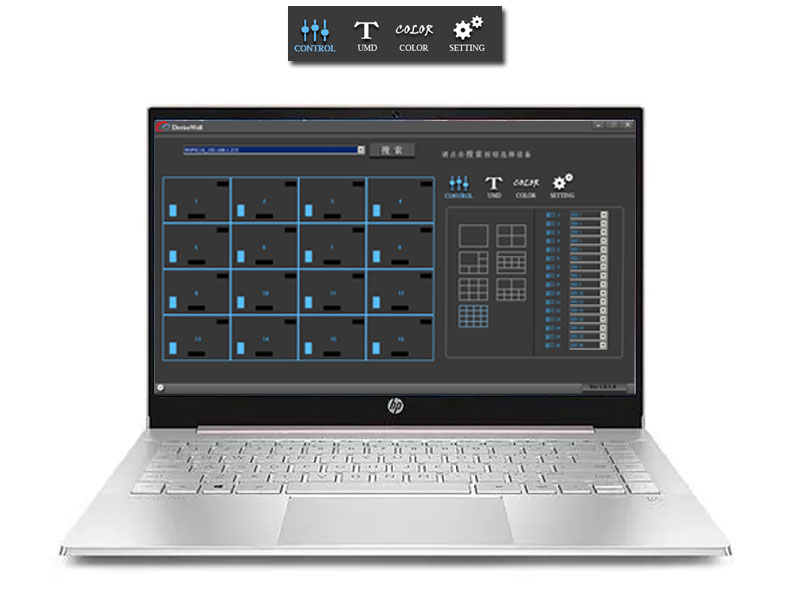 More application scenarios
Meet the video switching needs of broadcasting and television, program production, on-site production of interviews and speeches, outdoor sports events, and school courseware production.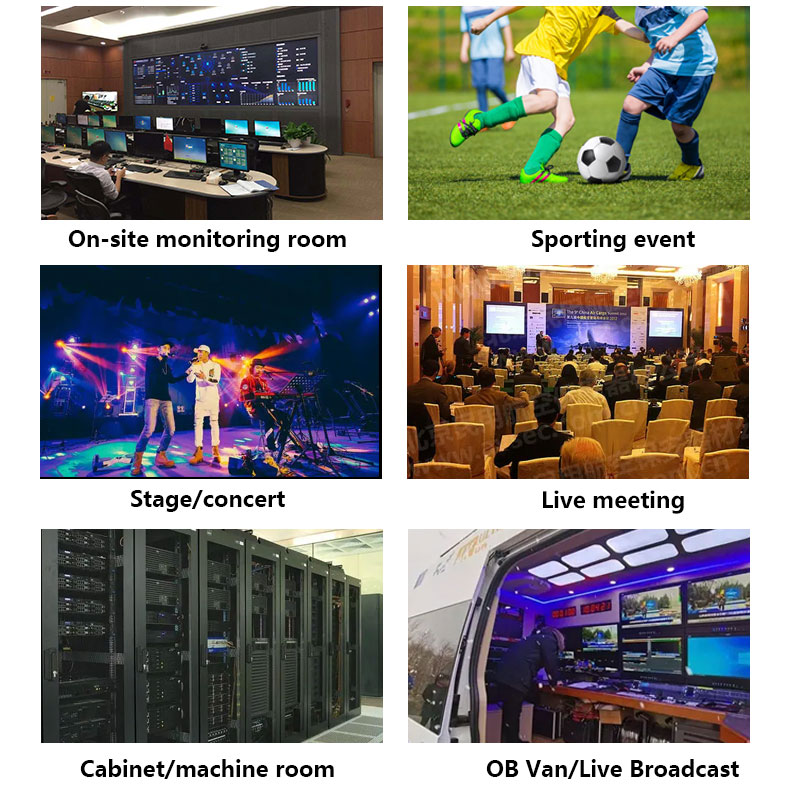 Downloading the instructions of the SDI 10 screen multiview MVP9110 of Devicewell