MVP9116 (SDI 16 SCREENS MULTIVIEWER)
SDI 16-Screen Multiview
MVP9116
This is a professional-grade SDI multiview that supports 16-channel SDI signal input and 16-channel SDI
output and 1-channel HDMI output.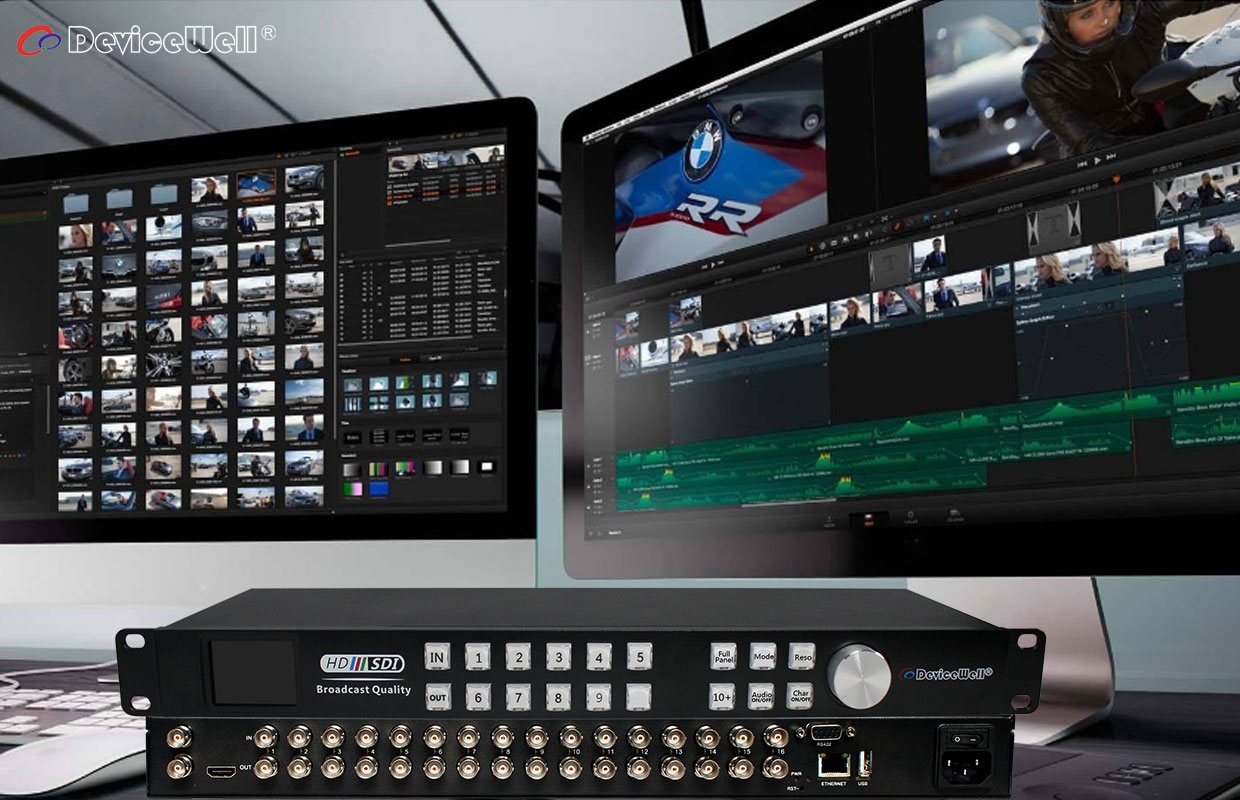 Support screen switching
Audio column display
Support single screen enlargement, 4 screens, 6 screens, 9 screens, 10 screens, 16
screen modes
Art design style
SDI HD/SD Adaptive
The device can connect 16 SDI signals and has 16 loop-out functions.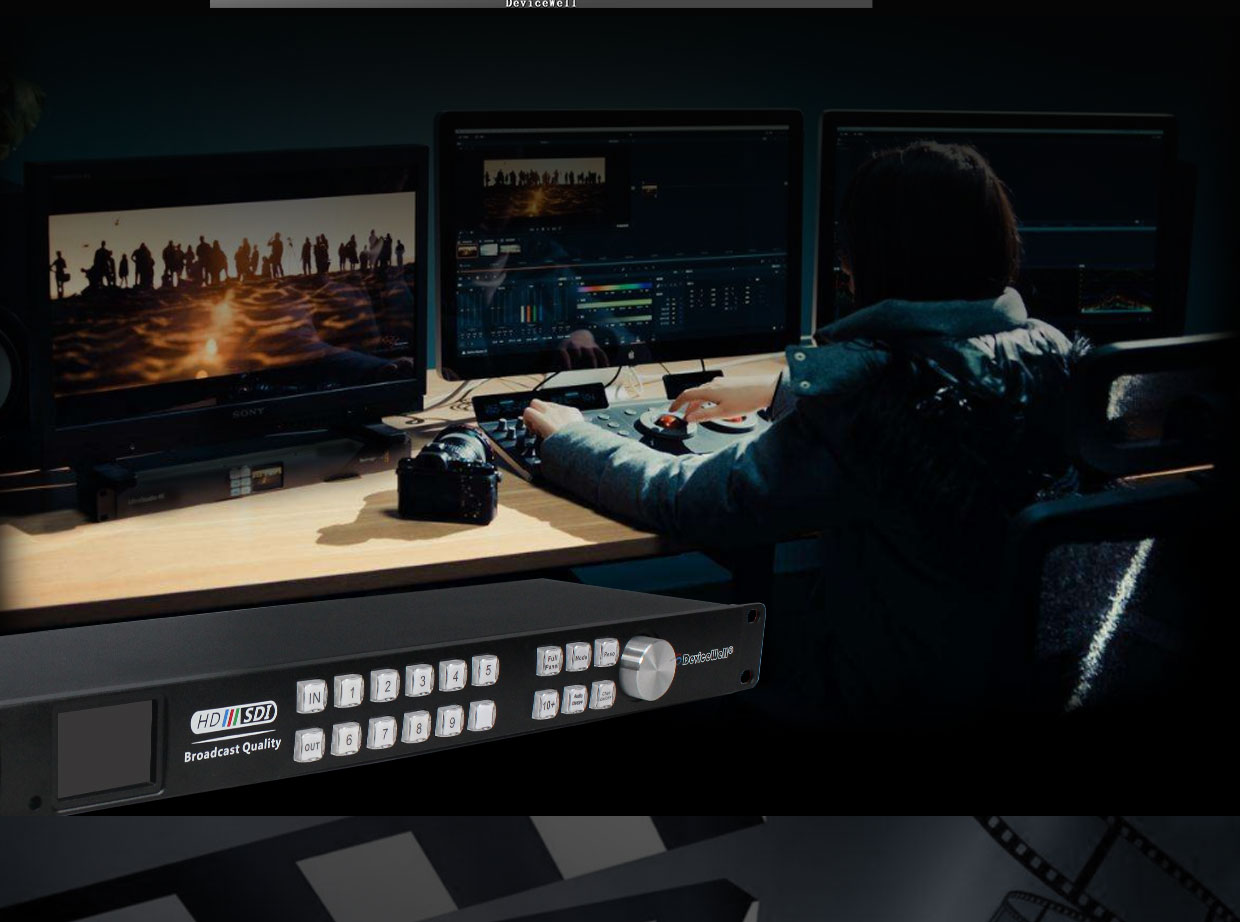 Support REF expansion
Character overlay enabled or disabled
Flexible configuration using PC-side software allows configuration options for 1 to
16 screens.
Support Tally extension
Character overlay enabled or disabled
This device has a matching RS232 to Tally board and supports tally expansion.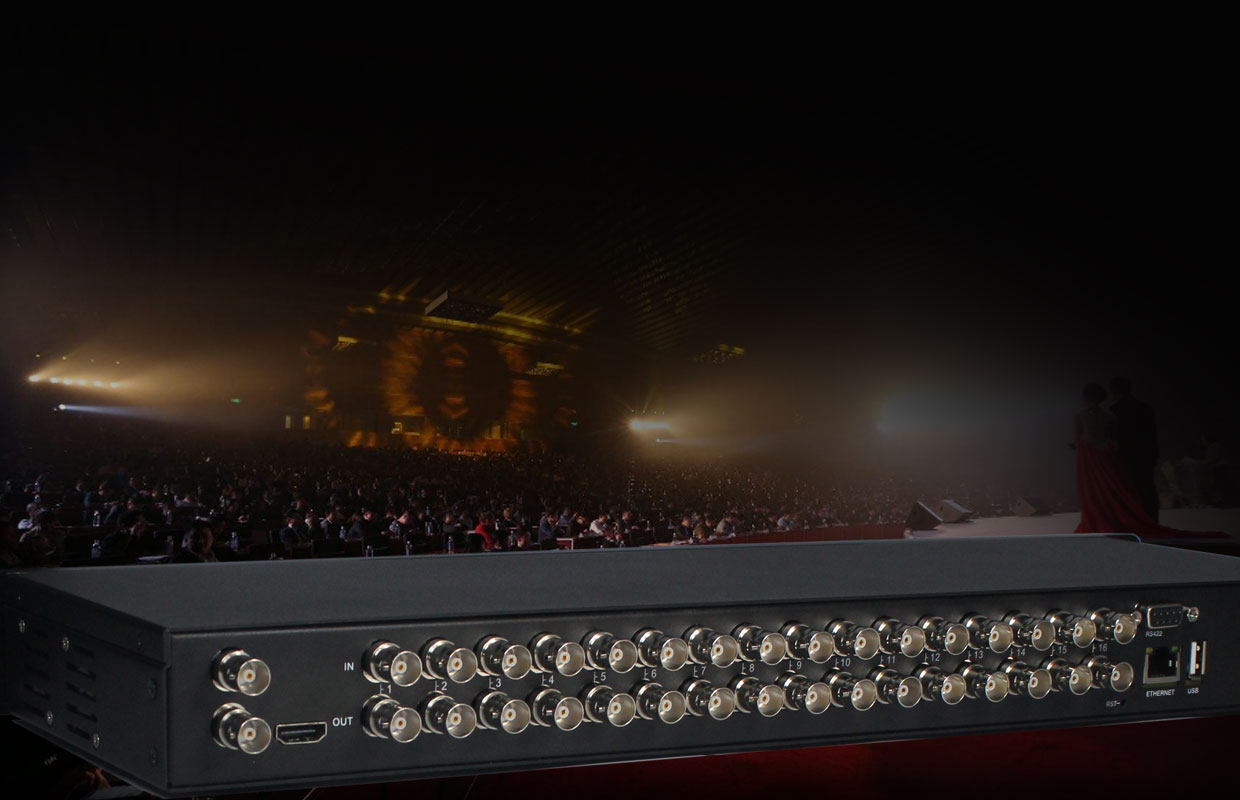 SDI HD serial digital video signal
Product Features
The device supports network, RS422 and button control, and supports network
interface to update internal software, which can realize more functions
and simple operation.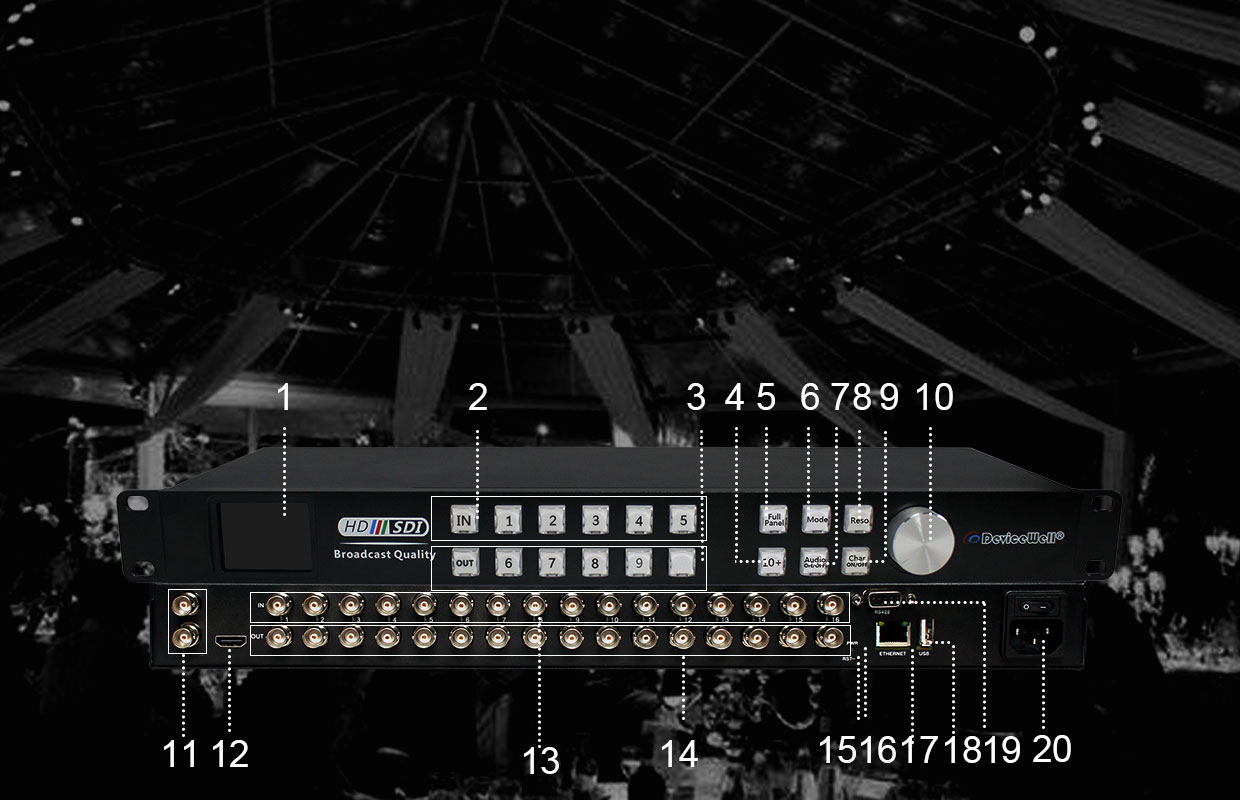 Keypad Operation Instructions Rear panel interface description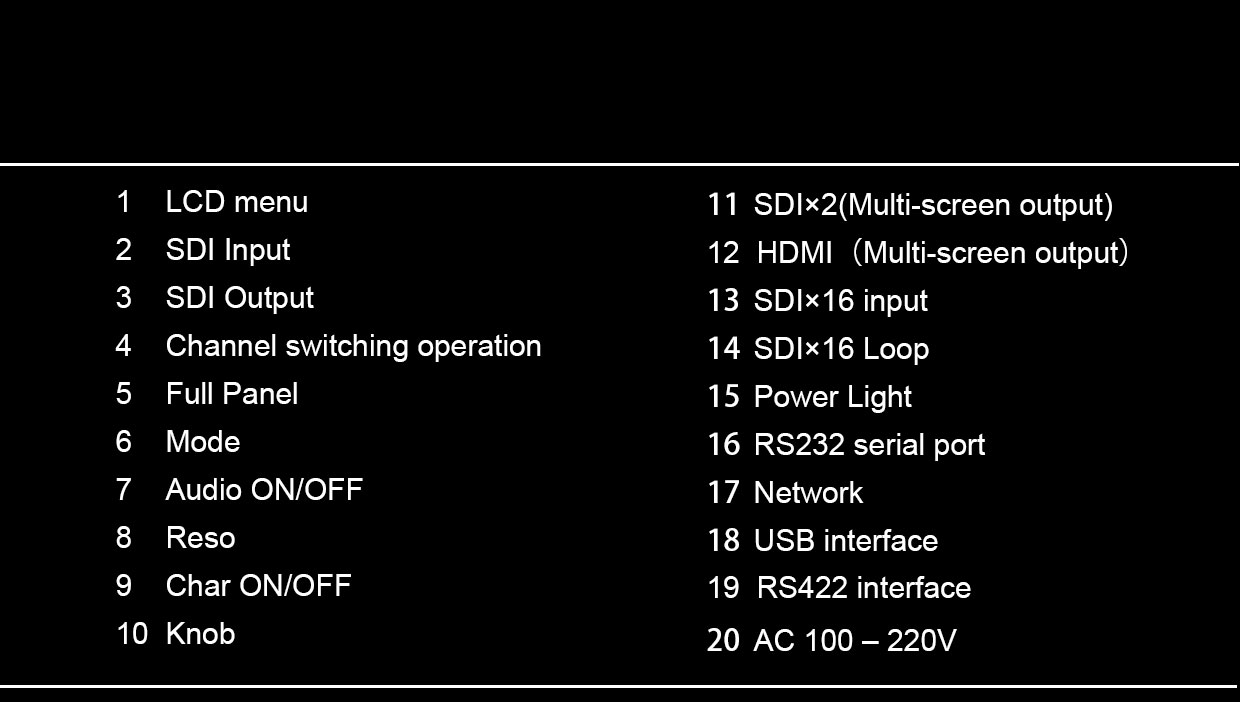 The software function
Software description
16-Screen character setting control software description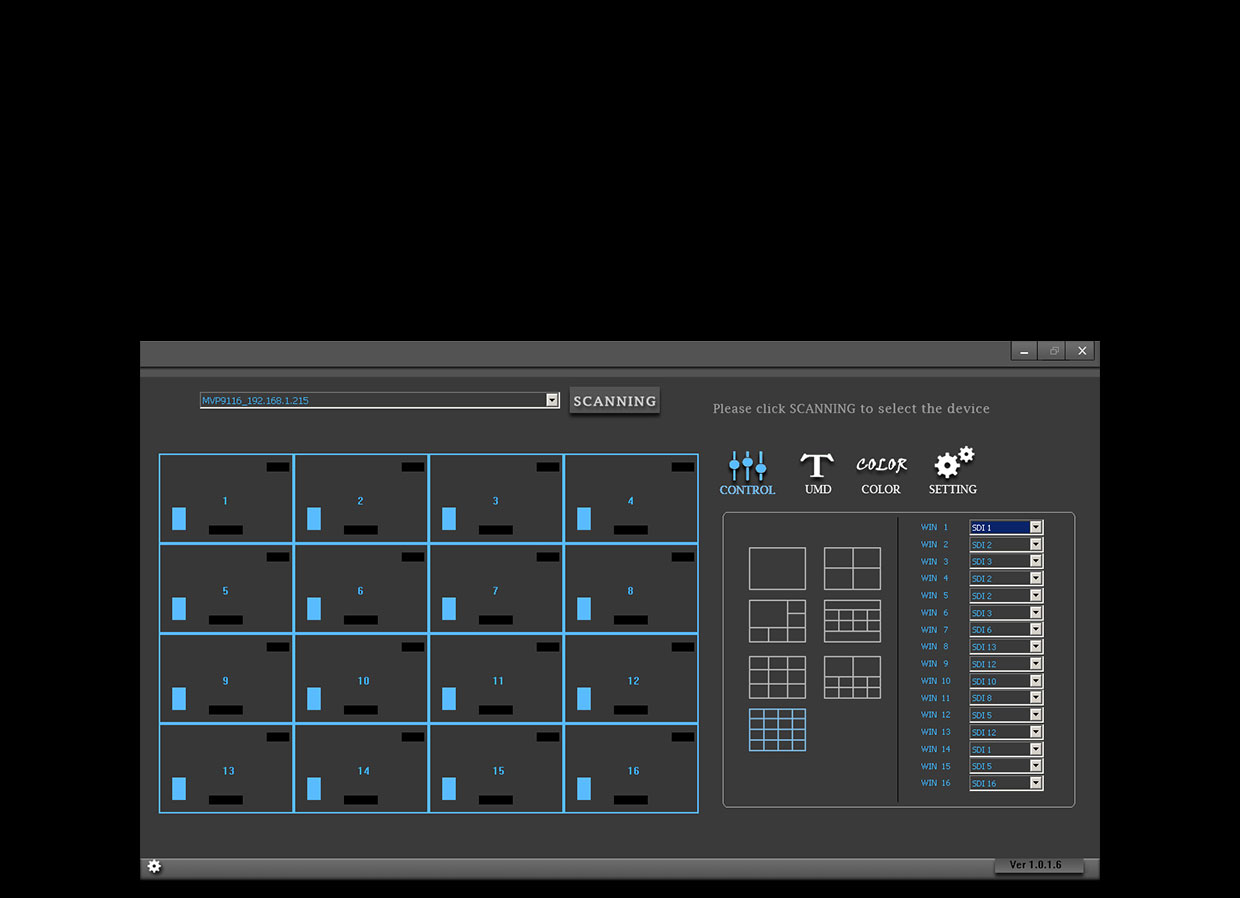 SDI HD 16-Screen Multiview
Product Parameters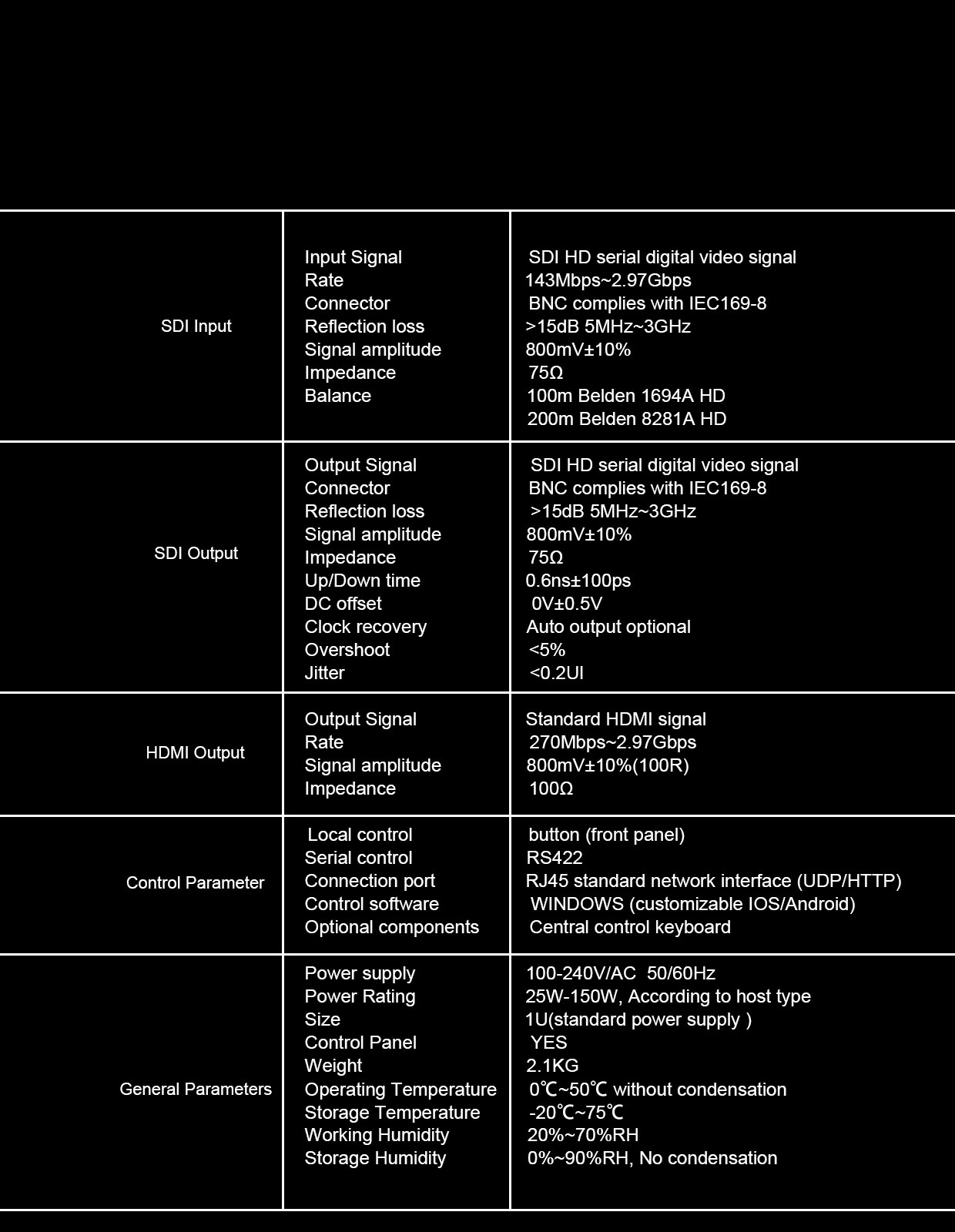 Special features customized
Multi-screen split 4K output
Multi-screen split output can be upgraded to 4K output. If
converted to 4k multi-screen split mode, there are only 16
screens, 10 sreens, 4 screens. Compared to 1080P, the
biggest advantage of 4K is more clear image and suitable for
occasions where the monitoring screen is required to be high.