HDS7105 Connecting to Apple system
HDS7105 Connecting to Apple system
Step 1:Connect the device to the computer via the type-C cable,Check whether Apple
computer can recognize the device normally,Apple icon in the upper left corner of
stand-alone desktop--About This Mac--System Information--USB--Camera--Audio.
As shown in the figure below: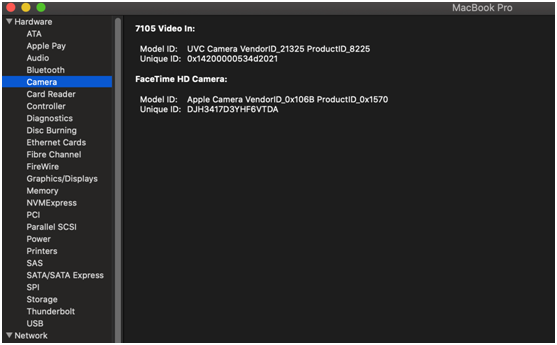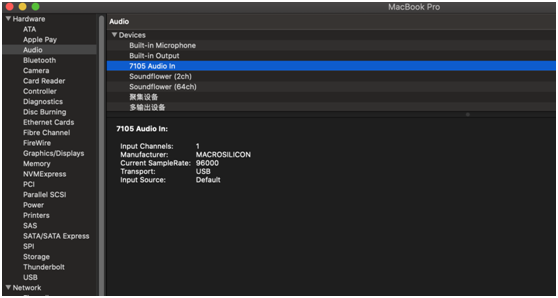 Step 2:Add video capture device
Open OBS software,Click the source box in the lower left corner of the interface"+"Then click"Video capture device",
As shown in the figure below: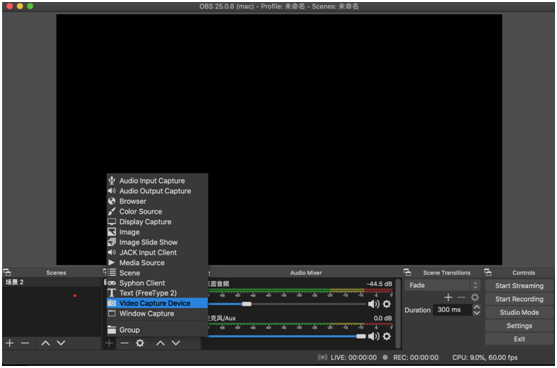 After clicking "video capture device", a property setting window will appear.
Equipment selection:7105 Video IN
Using the preset function, you can check or not check it according to your own situation,
The resolution and frame rate cannot be set after checking;So we generally choose not to
check it,You can set the resolution and frame rate at the back;
The resolution can be selected as 1920 * 1080, 1280 * 720, 640 * 360, the frame rate can be
selected as simple FPS value, and the later frame rate can be selected as 60 frames;
After selection, a normal screen will appear in the window. Click the confirmation key in the
lower right corner of the window.
as shown in the figure below:
Step 3:Add audio capture device
Click the source box in the lower left corner of the interface"+"Then click"audio capture device"
Audio device selection: (7105 Audio In),Click the lower right corner to confirm;
As shown in the figure below: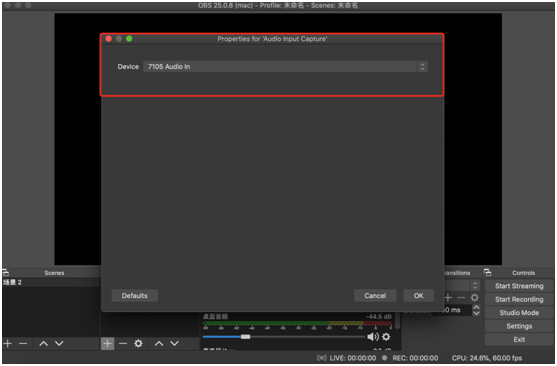 The connection result is shown in the figure below: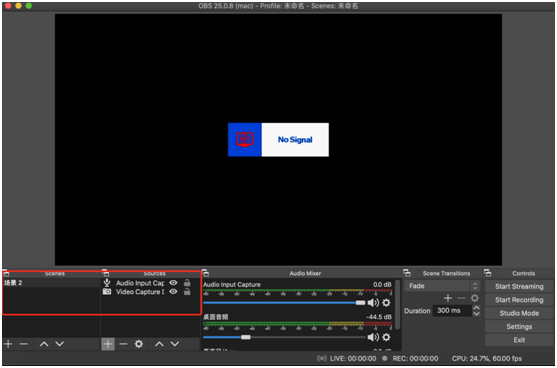 Switcher Guide switcher Special effect switcher Video switcher Professional switcher